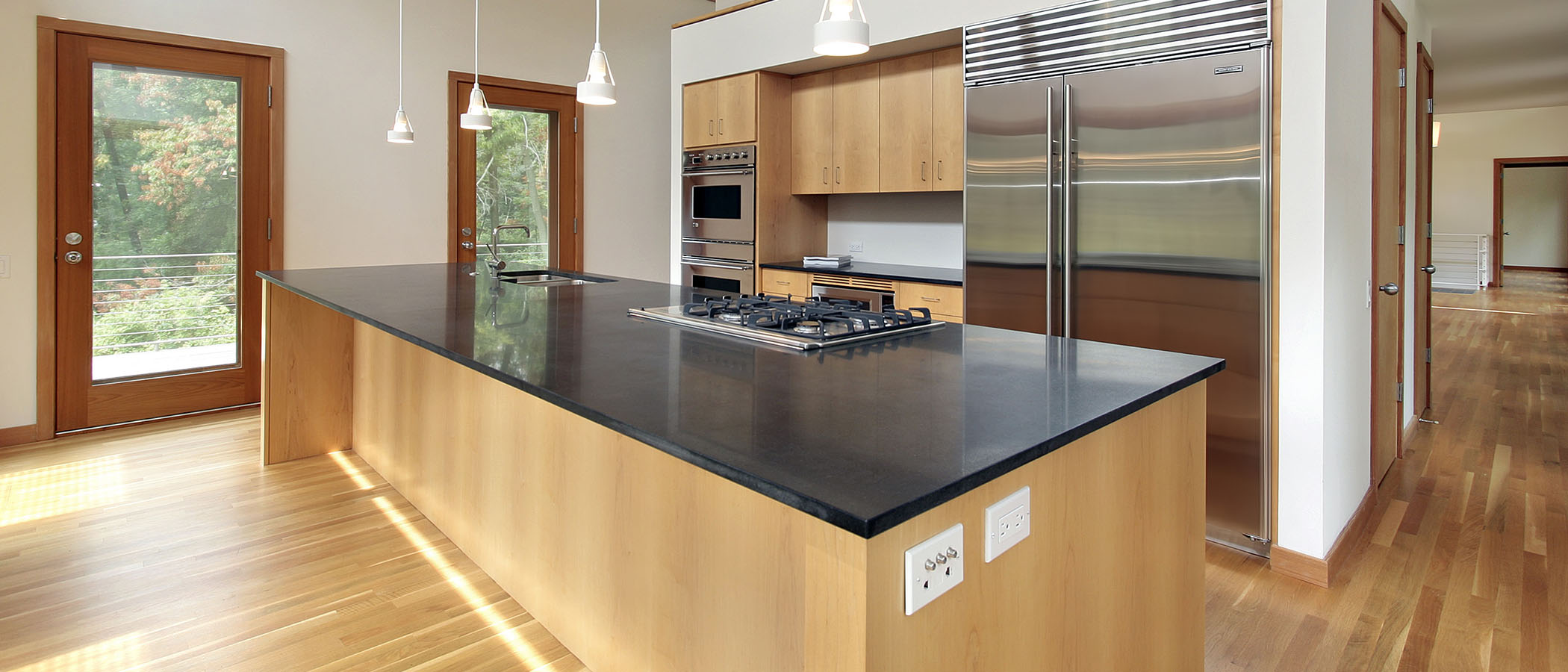 Custom Slate/Soapstone Products In Red Deer, AB
Slate is a type of Metamorphic Rock, and unlike marble, is composed of Quartz and Mica. It is chemically stable when comparted to marble and limestone, thus, kitchen acids do not affect this surface. It has a high density similar to granite, has an abrasion resistance similar to marble and a very low water absorption rate. Slate has variegated patterns from black, greens, browns and gold and comes in a variety of colors. Slate comes in both a honed (smooth) finish and a cleft (split) finish. It is a suitable surface for flooring, kitchen counter-tops and bathrooms, including showers, tubs, and vanities.
Soapstone countertops are made from a natural stone material that has been used for centuries. This stone has a milky look, giving a more rustic feel than the elegant appearance of granite or slate. Soapstone is not as hard as granite but is less brittle, holding is own against unexpected cracks from weight and stress.
Visit Our Showroom For Onsite Slate & Soapstone Selection
STONE EDGE PROFILES FOR THOSE FINISHING TOUCHES
We offer many different edges to finish your slate or soapstone counter-top. Let us know which edge would best suit your needs.