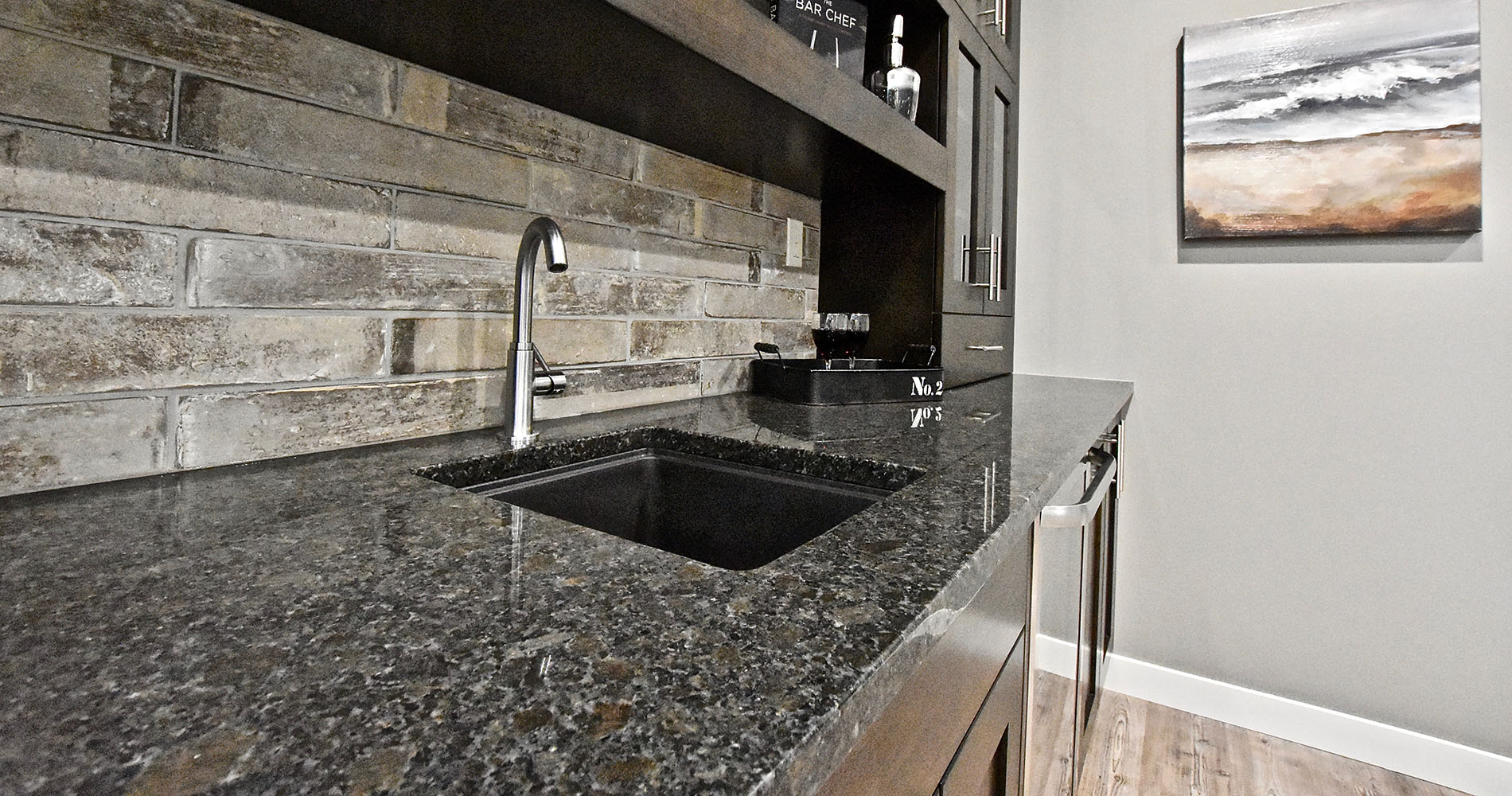 The Classic Granite Works Process
OUR PROCESS STREAMLINES YOUR STONE COUNTERTOP PRODUCTION
---
1. Getting An Estimate
We invite you to forward your measurements to our office so we can provide you with a quote. Drawings do not have to be to scale, provided they have enough measurements labeled. Include all information that you can with your contact information (sinks required, edge selections if you know them). If we have any questions, we will promptly contact you to fill in the gaps, otherwise, you can expect a quote within a few days. Estimate will be based on a standard range product; final estimates will be confirmed upon selection of product.
---
2. Selection Process
Visit our showroom and view our large selection of full slabs and multitude of samples to choose from. Bring your color swatches, cabinet colors and visions to help make your selection easier. This is also the time to choose your custom edge selection. When you're ready to proceed, and to ensure that your selections be held for you, we will send you a sign-off package, review the package, sign it and return as well as your deposit via email or stop by our office.
---
3. Templating
Once we have received any applicable approvals, and all cabinets and structure are in their final resting place, our templating professional will visit the job site to take accurate measurements. At this time, we make a template for your new countertops by using the industry leading laser. If you are supplying sinks for your project, this is the time to have them available on site so our templator can check to ensure they fit in your cabinet and bring them back to our fabrication facility. The templator will also discuss seam location, rounded corners and brackets/supports for your overhang. Having your sinks at this time will help to keep the ball rolling and avoid delays.
---
4. Layout
For a lot of people, this is the most difficult part: visualizing how a slab becomes a countertop. When your choice of slab has a lot of variation and characteristics to it, a layout is recommended. A Layout Appointment is generally scheduled a few days after your Template Appointment and allows you to see how we intend to cut the slab for your countertops. If there are any variations you would like to discuss placement of, we're happy to do our best to accommodate. For slabs that are more consistent, a Layout Appointment is not usually necessary. If you have chosen a material that does not have a lot of variation to it, and you are concerned about seam locations, we will happily forward a CAD Drawing of your templated project to show proposed seam locations.
---
5. Fabrication Begins
This is when the magic begins! Using our automated production line, your project begins with the saw using CAD drawings loaded directly from your template to your slab to ensure accuracy. We use state-of-the-art CNC technology to carve custom edge profiles for consistency, which is then finished by hand for top-notch quality. Your stone will then be cleaned before being loaded up and delivered to your site.
---
6. Installation
The day has arrived for the transformation to begin! For an average sized kitchen, you can expect 4-5 hours for installation. (PLEASE NOTE: We do not do removal. We can refer a contractor to complete). A second trip may be necessary if your project includes a backsplash that calls for a highly precise measurement (if it is below an existing bathroom mirror, or fits between your countertop and raised bar, for example). If you have items such as bathroom mirrors installed new, we will finish the backsplash on the same day as your countertop and the new mirror can be measured to fit following the stone installation.